Benefits of Mobile Self Storage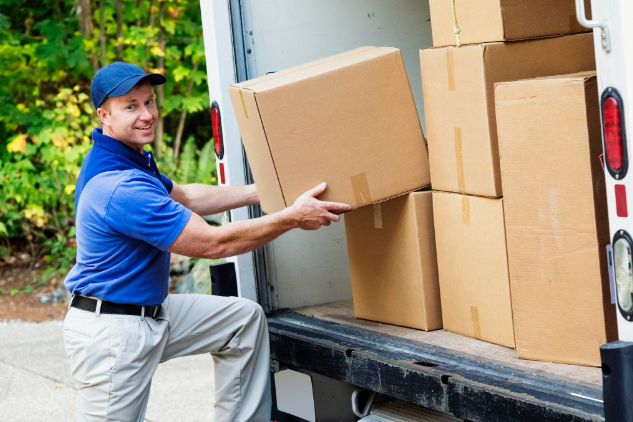 Mobile storage units are gaining in popularity and provide several alternatives for individuals, especially those who are relocating. Mobile Self Storage, as opposed to standard storage units at a facility, can be taken virtually anywhere. Whether you are moving locally or internationally, mobile storage can make the process smoother for everyone concerned.
Mobile Storage's Benefits
Now that you understand what Mobile Self Storage is, you should analyse its benefits. These units simplify your life and ensure that your belongings are secure.
Consider the following benefits:
1. Convenience
Convenience is the primary advantage of mobile self-storage units. Instead of travelling to a storage facility, mobile storage pods are sent to your chosen area.
This is ideal if you are relocating since you can immediately pack your unit without paying daily truck rental costs, saving you time and money. In addition, you are aware of how much you can keep in the unit without worrying about overpacking.
2. A Superior Level of Security
So that no things are taken, each mobile home storage unit is under 24-hour surveillance. The units are housed in a secure location that is constantly monitored to avoid theft and accidents. Additionally, you are the only person with access to the stuff; thus, nobody else can enter.
3. Prevents Injury
Typically, mobile storage containers are constructed from sturdy, high-quality steel so that your belongings are not harmed during load shifting. Most portable storage containers are also waterproof to protect your valuables from heavy rain, strong winds, and excessive humidity.
In addition, when your mobile storage unit is in the warehouse, there is a sprinkler system, 24-hour surveillance, and regular insect treatments to ensure the safety of your belongings.
4. Cost-Effective
Mobile storage units are a cost-effective option for businesses and people to transport and store products for an extended time. This is far cheaper than constructing additional warehouse space or leasing a fixed unit.
You pay for storage and not for the moving vehicle is an added plus. This indicates that adding mobile storage units to a restricted budget is simple.
Portable storage is scalable, allowing you to begin with a few containers and increase as needed. This implies that you may also purchase or lease containers, making them an inexpensive alternative for everyone.
In addition, if you only require storage for a week or two, you can choose temporary portable storage units. Using temporary storage allows you to save money on monthly, weekly, and yearly fees. Not to mention the unnecessary tension.
5. Versatile
One of the most significant advantages of mobile storage units is that they are available in various sizes to suit your specific requirements. Furthermore, these devices may be used in many locales and for multiple purposes.
For example, if your home is undergoing repairs after a hurricane, you have a temporary space to put your stuff. If you don't require much room, you may choose a cheaper unit. It is also a secure area for shops to keep their inventory. If you are conducting a sale but do not have sufficient inventory space, rent a mobile storage container to store the other things you may need.
These are the top five advantages of renting mobile storage containers, whether for business or personal purposes.
Mobile self storage makes it easy to carry things, protects your possessions, and offers a cost-effective choice. Additionally, mobile storage provides a high degree of protection to guarantee that your belongings are safe 24 hours a day, seven days a week.