New Technology Eases Employee Exits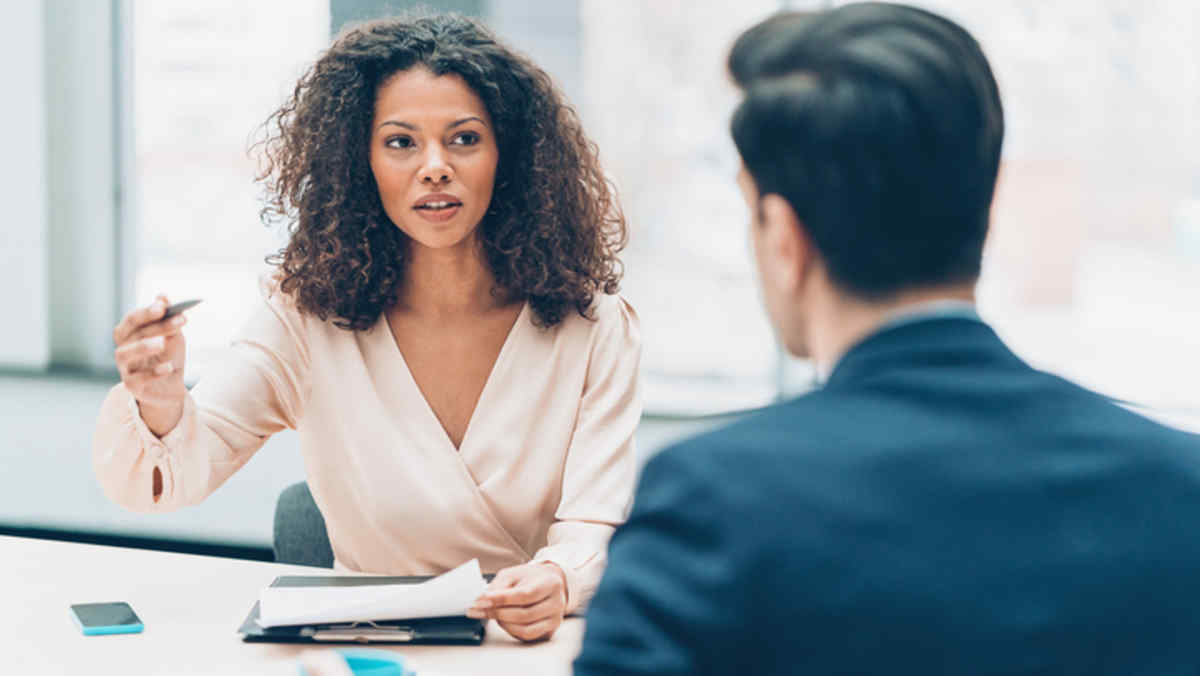 ​The last thing Jennifer Bender thought she'd need to manage the offboarding process at her company was another HR technology platform. Yet when Bender, senior vice president of HR shared services for Change Healthcare in Alpharetta, Ga., decided to partner with the provider of a third-party system that automates the document creation, severance calculation and risk management processes required for employee departures, she considered it one of the best technology investments she'd ever made new technology.
Bender decided it was time to graduate from using spreadsheets to something more advanced for administering separations. She enlisted the services of Atlanta-based Onwards HR, a technology platform specializing in helping HR, employee relations and legal teams more efficiently handle employee separations while complying with employment law and corporate policy.
HR leaders are managing record numbers of employee departures, due to layoffs caused by the pandemic, resignations or terminations in the wake of vaccine mandates, or employees switching jobs.
"This might not be the kind of technology HR professionals think they need but once they have it, they'll realize the considerable time savings it creates and the pressure it removes from HR and legal teams in ensuring accuracy of required documentation, as well as avoiding any wrongful termination lawsuits," Bender said.
Saving Time on Document Creation, Review
Experts say one of the biggest benefits to HR of using such specialized technology for employee separations is saved time. Much of that savings comes from using configurable templates for document creation rather than relying on spreadsheets, Microsoft Word and mail merge to create and distribute required documents.
The Onwards HR platform, for example, has a rules-based document generator that can automatically create separation agreements and include custom provisions where needed, such as those for exiting salespeople who need an agreement on commission payments, or older workers who need an Older Workers Benefits Protection Act release.
Bender found use of the technology helpful when her company had to lay off staff after the loss of a big client. Using the Onwards HR platform reduced the overall time it took to process such reductions—including generating and reviewing necessary documentation—from 45 days to about 15 days, Bender said.
Specialized offboarding technologies also help HR avoid overpaying or underpaying employee severance. "Before adopting the platform I had one business leader come to me very apologetically and say he had accidentally paid about 20 part-time workers severance pay, which our policy didn't allow for," Bender said.
Sarah Rodehorst, co-founder and CEO of Onwards HR, said that severance calculations can sometimes be more complex than they appear. "Severance payments in the U.S. are more straightforward, but when you start going into other countries there are statutory requirements that can be more complicated, and additional information needed for those calculations can't always be found within your HRIS [human resource information system]," Rodehorst said.
Managing Legal and Compliance Issues
Specialized risk management technology can make it easier for HR, legal and employee relations teams to collaborate during the employee separations process, reducing the chance of error or oversight regarding compliance issues.
"When we start having discussions about employee separations, it usually goes through several iterations of reviewing legal and compliance issues around whether we have the proper documentation on workers, whether someone departing may have filed a recent complaint or whether someone may be on a leave of absence," Bender said. "All of that documentation is now centralized and easily accessed on the platform, and we don't have to use multiple spreadsheets that may or may not get updated on time."
The consolidated data gives Bender's employee relations team a complete view of all aspects of needed documentation on departing employees. "My team can go into the platform and add any needed notes to the documentation," Bender said. "Legal also can access the platform at any time and review or call out any concerns it may have. Questions also can be asked of HR business partners within the platform, and they can respond to them in that context."
In the Onwards HR platform, a dashboard allows legal teams to see, in one glance, the full profile of a reduction in force, to assess compliance issues, adverse impact and whether a required Worker Adjustment and Retraining Notification has been triggered based on the nature of an impending layoff.
"Legal also can drill down into data and see if there are any open investigations going on with people who may be scheduled to be offboarded," Rodehorst said, as well as search for any affected employees receiving workers' compensation. "The goal is to ensure there aren't any employees who are part of a separation action that could potentially come back to the company as part of a retaliation case."
Data Security Issues Tied to Offboarding
Experts say the risk of a data security breach increases when exiting employees either mistakenly or intentionally take sensitive company information with them when they go.
Joe Payne, president and CEO of Code42, a cybersecurity firm in Minneapolis, said the increased digitization of data, growth in use of cloud-based data sharing and productivity tools, and the rise of remote work all have led to more data leaving companies with employees. A recent Code42 survey found that 63 percent of employees admitted they took data from a prior job and are using it in their current job.
Payne said HR should play a central role in managing and mitigating data security issues, primarily through training and transparency.
"Many employees simply don't know what they are and aren't allowed to take when they leave a company," Payne said. He knows of one employee in a client's company, for example, who took source code he'd created with him when he moved to a new organization because he felt it was acceptable to use some routines in that code in his new role.
"We recommend organizations create training that is shown to employees before they leave a company that lays out exactly what they are and aren't allowed to take," Payne said. "Research shows that [training] in and of itself will reduce the amount of sensitive data leaving an organization. Having some basic training in place also puts those few people who might have malicious intent on notice that someone is watching the store."
Dave Zielinski is principal of Skiwood Communications, a business writing and editing firm in Minneapolis.