The best laptops for programming in 2022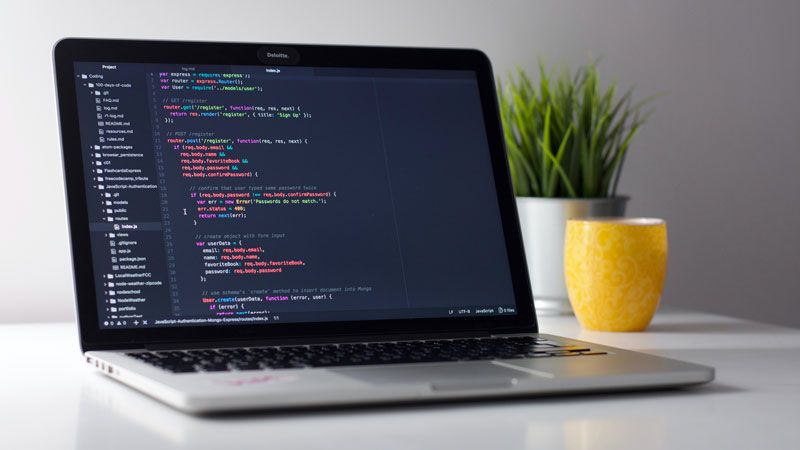 Are you a coder looking for the best laptops for programming on? Then we can help, as on this page are our top picks that will let you code almost anywhere.
Many of us are working from both home and the office these days, so buying the perfect laptop for your needs is now more important than ever. Modern laptops provide excellent performance, and that means you can work on complex projects, as well as compile and test them, on these portable devices, rather than having to stick to a desktop PC.
Many of us don't have much money to spare these days with the cost of living crisis, but there are some brilliant budget laptops for programming out there as well, and we've highlighted the best here, so you don't have to spend too much to get a great new laptop for coding on.
When buying a new laptop for programming, you should make sure it comes with a modern processor and a decent amount of RAM, ideally 16GB. A large screen with a high resolution is also preferable, as it will mean working on the laptop will be more comfortable. A 16:10 aspect ratio screen, which an increasing number of laptops now come with, can also make a difference, as it's taller than the standard widescreen aspect ratio of 16:9, which means you can see more of your code on screen without needing to scroll up and down.
The best laptops for coding on will also feature a keyboard that's comfortable and responsive, as you're going to be typing out a lot of code on it.
Where we can, we've tested and reviewed all the laptops in this guide to give you our honest opinions on how they perform. You can also find out more about how we test laptops.
Also, it's a good idea to complement your laptop with some top accessories too. Check out our guides to the best monitors for programming, and the best keyboard and best mouse.
The best laptops for programming available now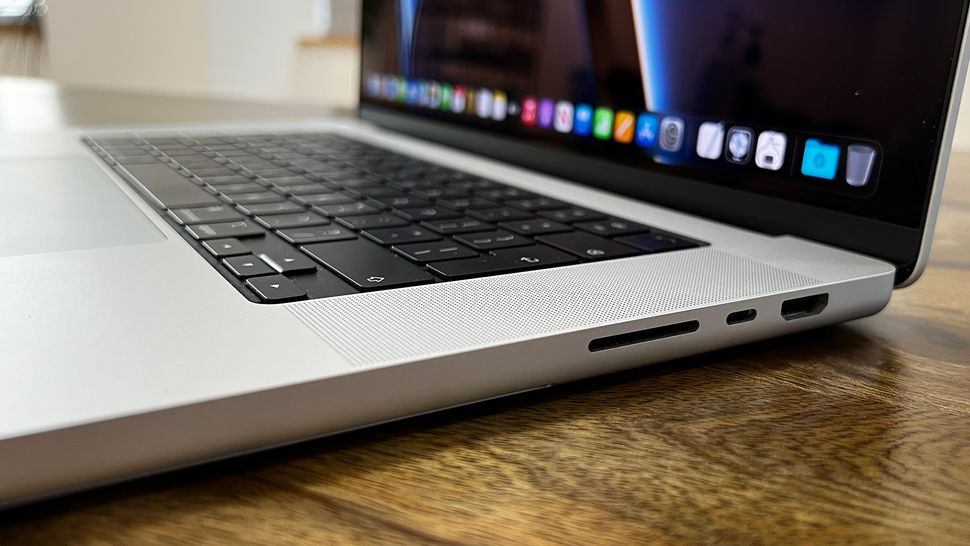 Apple's large MacBook Pro 16-inch is the best laptop for programming money can buy right now. Replacing the Intel-powered model from 2019, the MacBook Pro 16-inch (2021) comes with a choice of Apple's powerful M1 Pro or M1 Max chips, and these make short work of compiling and running even the most complex code.
Not only does the MacBook Pro 16-inch compile code quickly, it's powerful enough to run you code in test environments, including emulated devices that allow you to see how your game or program works on a variety of products. We were incredibly impressed with how xCode performed on the MacBook Pro 16-inch, so if you're a developer who specialises in Mac or iOS apps, then this is a brilliant choice. 
The large 16-inch screen is gorgeous, and makes looking at pages of code comfortable, and the ProMotion adaptive refresh rate means scrolling through code is smooth and responsive. The improved keyboard is another massive boost to this laptop's coding ability, as it's the incredible battery life that will allow you to keep coding throughout the day without needing to plug it in.
Want to know more? Read our in-depth MacBook Pro 16-inch review.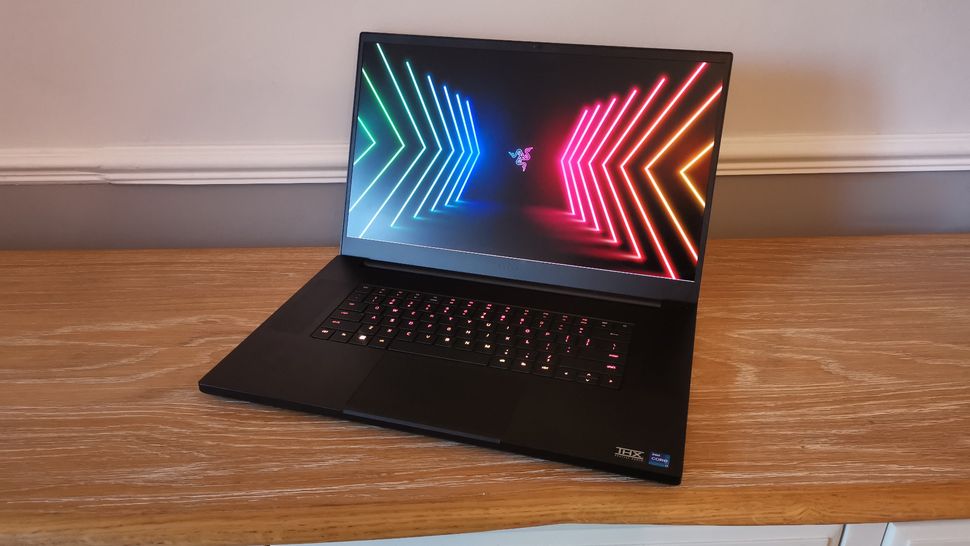 The Razer Blade 17 is a fantastic laptop for coding on if you're working on games. Razer is a big name in PC gaming, and this laptop comes with Nvidia's latest Nvidia GeForce RTX 3080 Ti laptop GPU, which is extremely powerful. This allows you to work with complex 3D games that use cutting-edge tech, like ray tracing, and you'll be able to play your game afterwards to test how it runs.
It's not just a gaming laptop, however, as it's built for creative professionals, and this means if you're a programmer working on heavy-duty projects, this is a laptop well worth considering. It's very expensive, but for your money you're getting some of the best mobile tech available right now. Combined with a great build quality and stunning 17-inch screen, this is a brilliant creative workstation for people who need a lot of power. Read our Razer Blade 17 review for more information.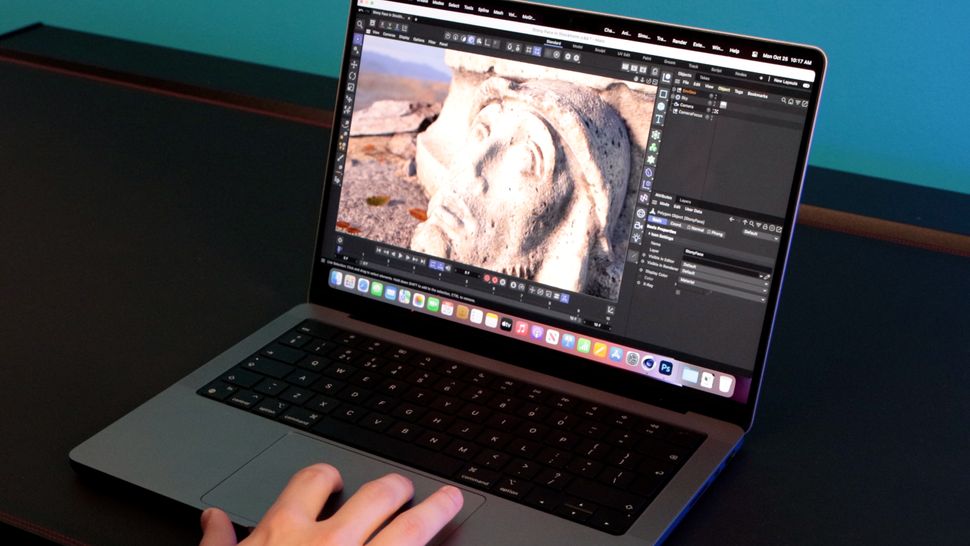 While some coders may find having a larger 16-inch or 17-inch screen on their laptop makes programming more comfortable, other people may find those laptops too big and bulky to easily carry around. So, the 14-inch MacBook Pro is a great choice for anyone who wants a powerful laptop for programming on that's also more easily portable.
It's powered by a choice of either the M1 Pro or M1 Max Apple chips, which are the same that come with the 16-inch model, and that means it offers a similar level of performance to the bigger laptop. So, if you want an incredibly powerful laptop for programming, but want something that's easily portable, then you can pick this laptop without sacrificing performance.
The smaller size doesn't mean it misses out on the new design elements Apple added to the 16-inch model, as it comes with the same amount of ports, including an SD card slot, an HDMI port, and three Thunderbolt 4 ports.
To find out more about why we gave this laptop 5/5 stars, read our MacBook Pro 14-inch review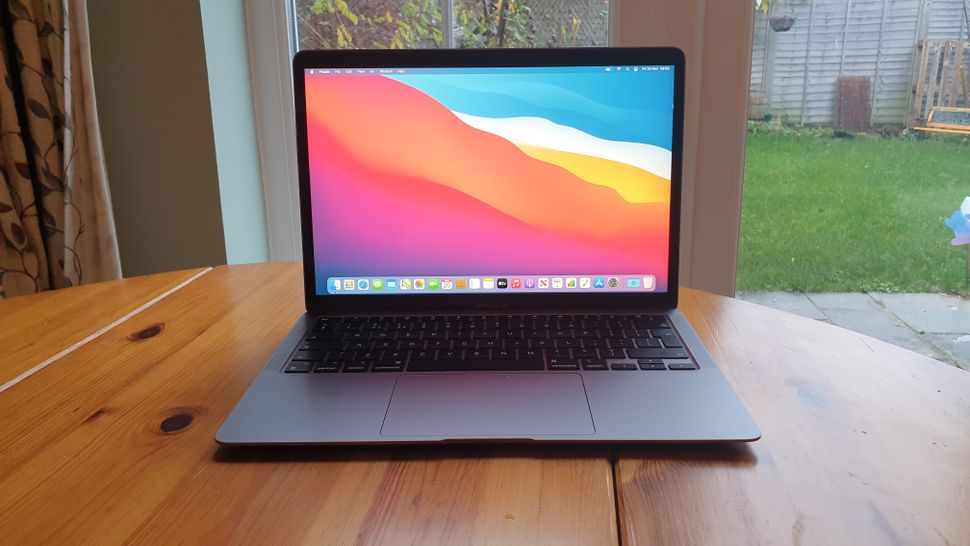 After a much-needed refresh, the MacBook Air (M1, 2020) brought a number of great updates that make it one of the best laptops for programming.
While the 14-inch MacBook Pro (also on this list) is more powerful, the thinner and lighter (and more affordable) MacBook Air now comes with the same Apple-made M1 chip as the the Pro, which means it's no slouch when it comes to programming.
Best of all, the new MacBook Air is the same price as the previous model, so you're getting a noticeable boost in performance and battery life for no extra money!
When we reviewed this laptop, we found the power of the M1 chip speeds up the time it takes to compile code – which will have a big impact on your workflow. The new MacBook Air is also as portable as ever, with a seriously lightweight design that makes it easy to carry around with you – and perfect for programmers who do a lot of travelling. 
The M1 chip isn't just powerful – it's also efficient – which means the new MacBook Air has a brilliant battery life as well. Find out more in our full MacBook Air (M1, 2020) review.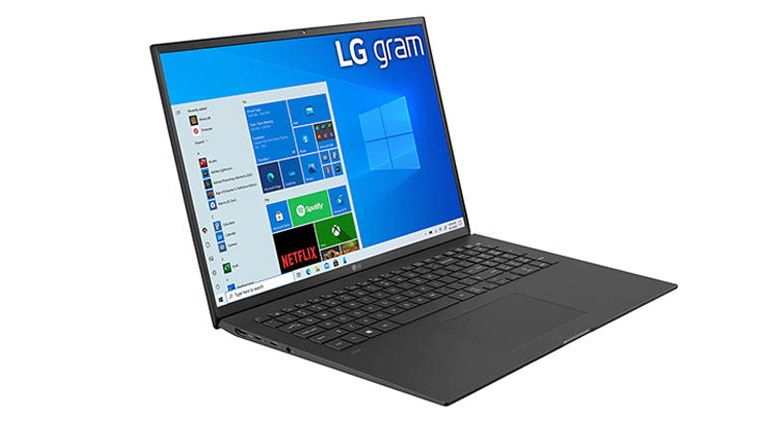 If you're after a large-screen laptop to do your coding on, then the LG Gram 17 (2021) is the perfect choice. It has a gorgeous screen that's high resolution and large, giving you plenty of workspace. However, this is a laptop that proves you don't have to sacrifice portability and comfort for screen size, as it's impressively light. This means you can comfortably carry it around with you – perfect for anyone who travels a lot.
When we tested it, we also found it to have one of the best battery lives we've seen in a Windows 10 laptop, mainly thanks to the new Intel 11th generation hardware. So, you can work anywhere you like, safe in the knowledge that the battery will easily last you a whole work day – and longer. 
See our full review of the 2019 LG Gram 17.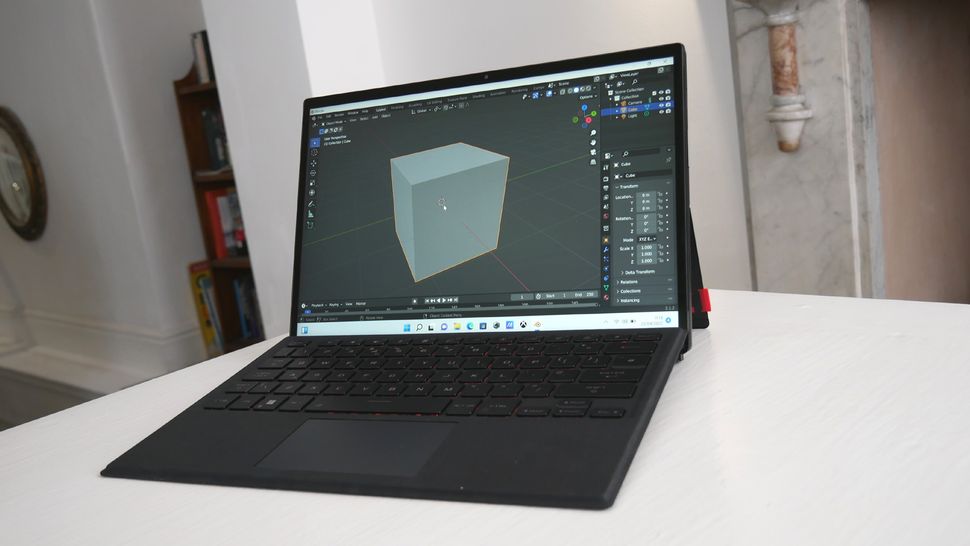 This unique laptop brings incredible power to a supremely thin and light form factor. In fact, it might be the most powerful tablet PC we've ever tried. It features a powerful 12th generation 14-core Intel processor, which will handle all your coding needs with ease.
It also comes with an RTX 3050 Ti graphics card, which is handy for anyone who wants to code – and test – games. The 16GB of DDR5 memory also means this is supremely fast, and is ideal for people who want an easily portable laptop to code on.
It has a thin keyboard, but some people may not find it that comfortable to code on for long periods of time, so a larger keyboard may be necessary – which is easy enough to plug in.
This is pricey, but it's a completely unique laptop that could transform how you code.
Also read: Asus ROG Flow Z13 review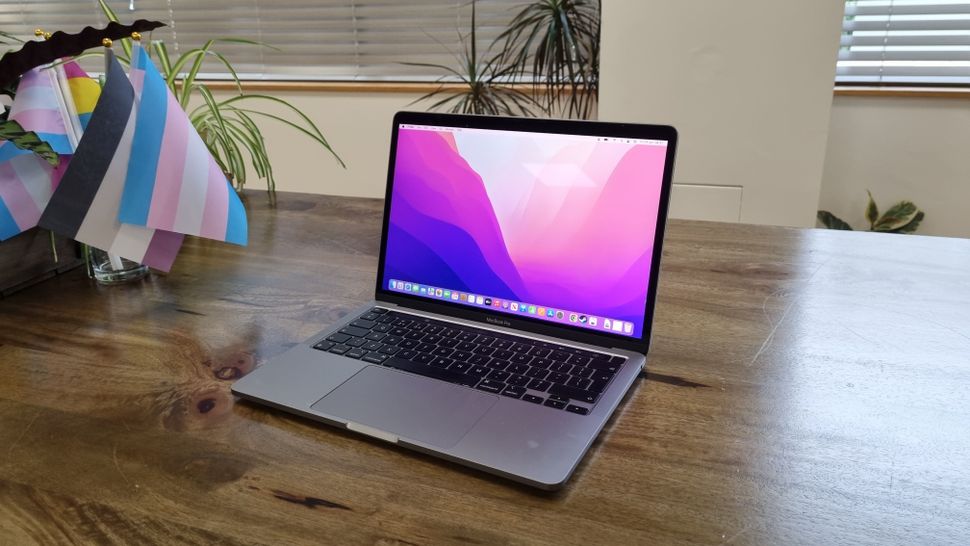 The 13-inch MacBook Pro remains a brilliant laptop for programming on. It features Apple's brand-new M2 chip, and this allows it to run apps with ease, and compile code quickly – and it's faster than the M1 chip in the previous model.
It'll run your programming tools without any issues, and it still comes with the Touch Bar across the top of the keyboard, giving you quick access to tools and shortcuts, and can dramatically speed up your workflow.
The new MacBook Pro 13-inch also boasts an incredibly long battery life. We've tested it ourselves and it's seriously impressive, allowing you to work all day and still have battery life left. It's not as powerful as the MacBook Pro 14-inch and 16-inch models, but it's more affordable, making it a great purchase for many programmers.
Also read: MacBook Pro 13-inch (M2, 2022) review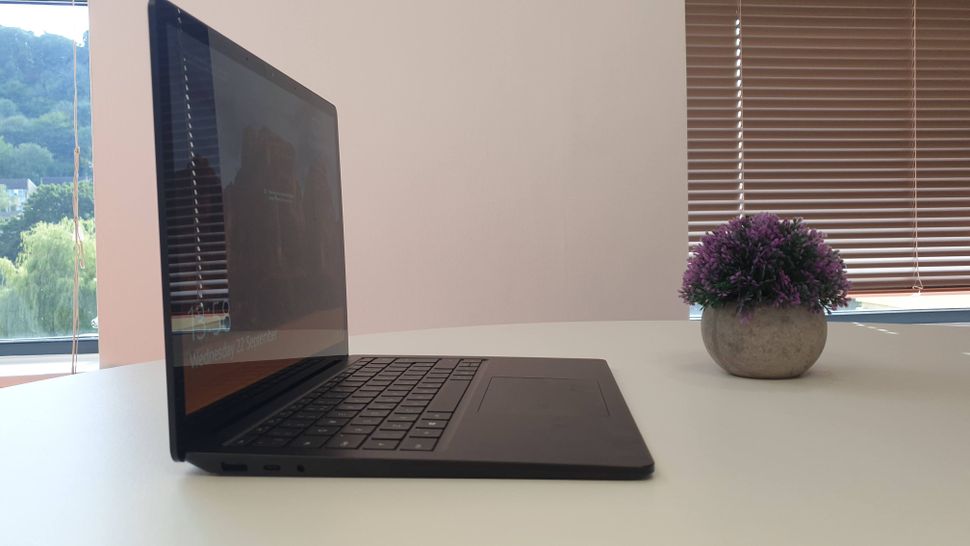 If you're a programmer working on Windows 10 apps in particular, then the Surface Laptop 4 could be the best laptop for you. As it's made by Microsoft, this is a brilliant showcase for Windows 10, so you can be sure your Windows apps run perfectly on the operating system. With Windows 11 now out, you can upgrade for free, and as you'd expect from a Microsoft device, the latest operating system works brilliantly on it.
This model comes with a choice of 11th generation Intel Core processors, or AMD's finest mobile CPUs, as well as up to 32 GB and a speedy SSD, which makes this an excellent laptop for even most intense of programming tasks. Best of all, our testing found that it has one of the longest battery lives we've seen in a laptop, which allows you to work out and about without worrying about being plugged into a wall socket.
See our Surface 4 Laptop review for more details.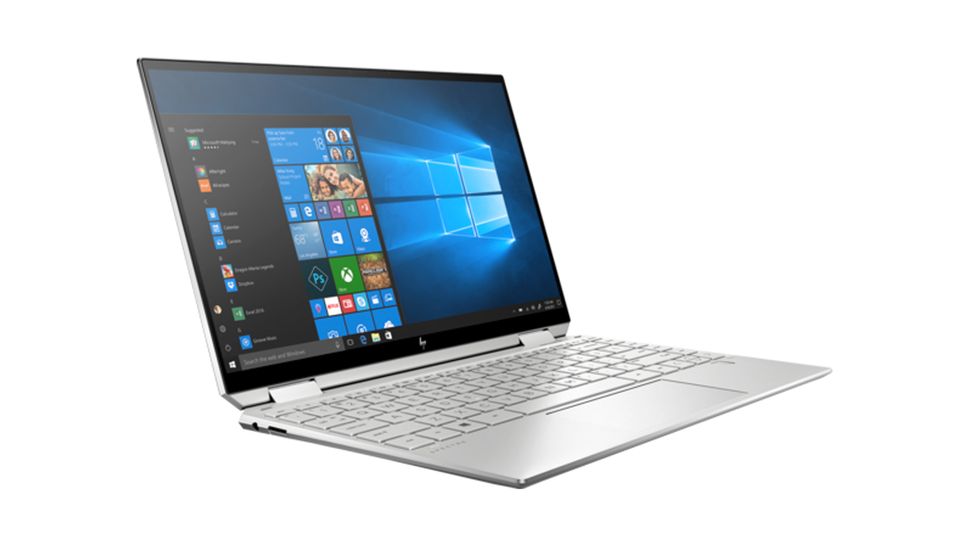 The HP Spectre x360 (2021) 2-in-1 laptop had a big refresh in 2021, and now packs some of the most impressive mobile hardware money can buy right now. This means 11th-generation Intel Core processors, along with Intel Iris Xe integrated graphics, which makes the HP Spectre x360 an absolute beast when it comes to programming.
It's not just a powerful programming laptop, it's gorgeous as well, with a 2-in-1 design and gem-cut body that's thin, light and easily portable.
It's got a great battery life, so you can comfortably work on it all day without worrying about having to plug it in. The 2-in-1 design means you can use it like a traditional laptop, but you can then fold the screen back and use it as a tablet as well. It offers a level of versatility that many of the other devices on this list lack.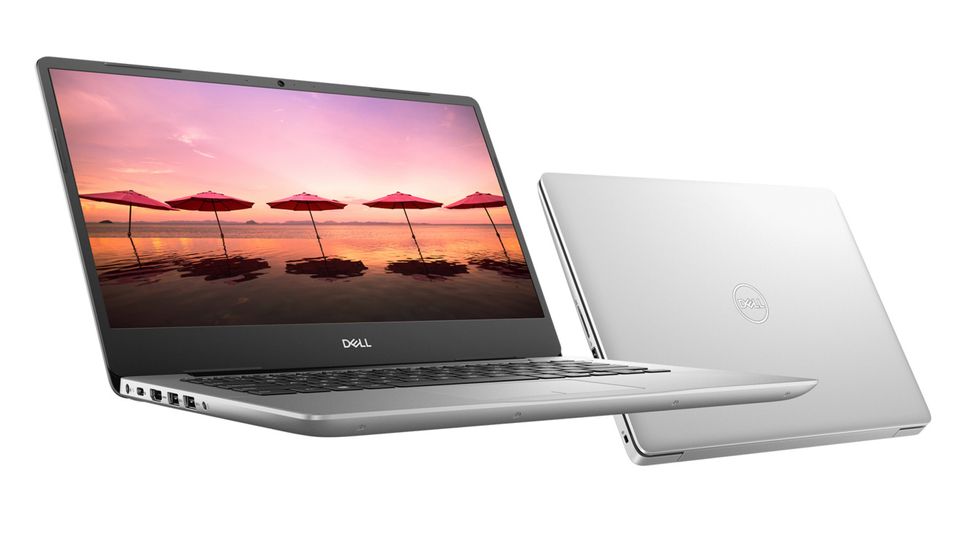 The Dell Inspiron 14 5000 is a great all-round laptop for programming, and it costs a lot less than many of the laptops on this list, but without skimping on features or performance.
So, it's got a high resolution Full HD display, a quad-core processor and fast SSD storage, all of which means this is a dependable laptop that will keep up with any of your demands while you're programming.
Sure, it doesn't boast the premium style of its more expensive competitors, but if you're on a tight budget, you want a laptop that will do everything that you need it to, and you don't care about visual flair or features that you're never going to use in your day-to-day programming, then this is definitely a laptop worth considering.
How to choose a laptop for programming
Programming can be done on many different types of machines but many programmers want something more than just a basic laptop. While you don't necessarily need a powerhouse of a laptop to code on, if you need to compile your code, and test out the games you're working on, for example, then you'll want a laptop with plenty of RAM and a modern multi-core processor. They are able to compile code much more quickly. And, the less time you have to spend waiting for your laptop to complete complex tasks, the more time you have to do other things – such as take on more projects.
Screen size is really important when selecting one of the best laptops for programming. You'll get more on a 15-inch screen than a smaller one, for example, so it's easier to read through code and make GUI adjustments. Of course, with a bigger display you sacrifice portability. 
Also consider getting an Intel Core i5 processor as a minimum – that level of power isn't exceptional but it will guarantee you enough performance, especially if you're doing things like working with complex website layouts that have a lot of background code. Large, complex programs compile faster with a faster processor.
Graphics can also be key depending on the development work you're doing. If you're working with game development in an environment such as Unreal Engine or Unity then you need to consider the graphical requirements of those apps. Don't miss our round up of the best graphics cards if this is something you might need. 
And remember it's a good idea to use an operating system that's aligned with your goals. Want to develop in Xcode for the iPhone, iPad and Mac? Then you're going to need a Mac.
Plus, the faster your laptop can compile code, the less time you'll be spending waiting around, and that can mean you're more productive, and are able to take on more projects.
The best laptops for programming are essential tools for any developer that wants a powerful machine to work on, while also being portable enough that they can take it out and about with them, and work almost anywhere.
Meanwhile, you may also want to see our guide to the best laptops for Photoshop and best laptops for graphic design.
How much RAM do I need for coding?
If you're looking for a laptop for coding on, then you'll want to make sure it comes with plenty of RAM. The more RAM a laptop has, the better it is at multitasking, so you can have multiple apps running at once.
It'll also help you compile your code quickly, while also letting you test and run your apps and games. The faster you can do this, the more productive you'll be.
So, we recommend at least 8GB of RAM for coding on a laptop, but ideally you should go for 16GB, or if your budget can stretch to it, 32GB. That's only necessary for seriously heavy workloads, however.
Read more: