"Do We Want Our Elected Officials Selling Guns?" Our Readers Speak Out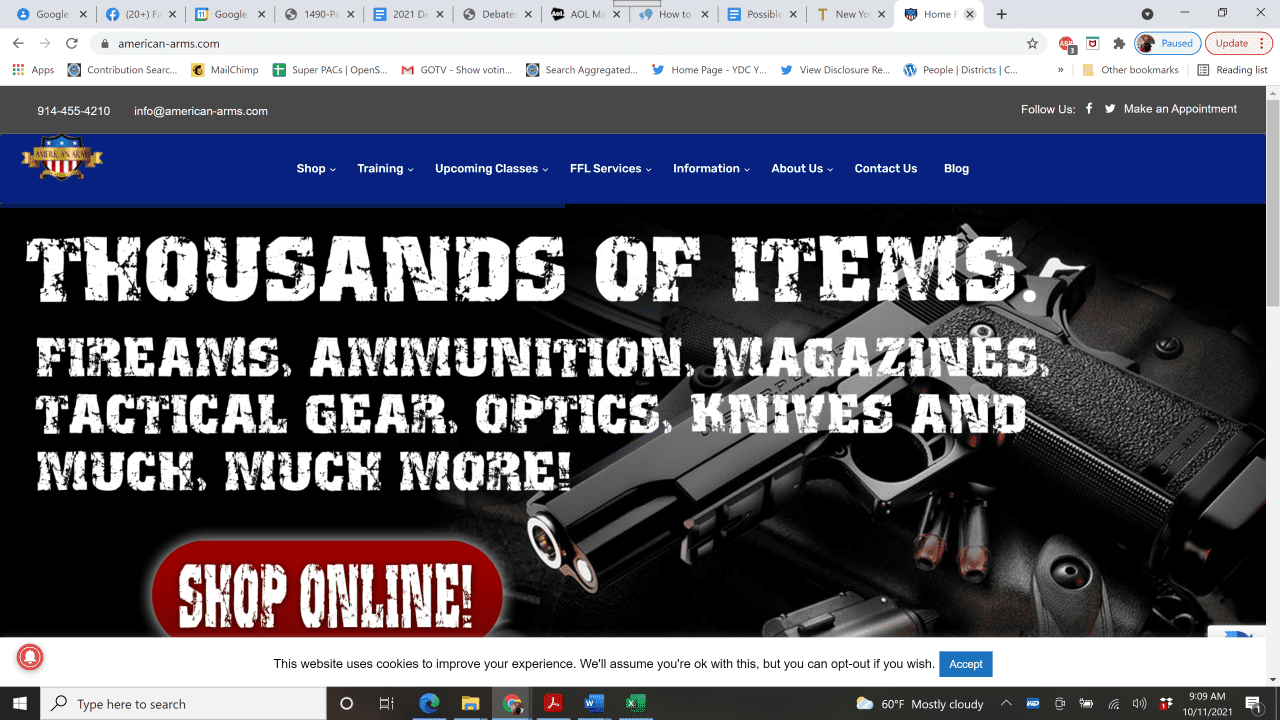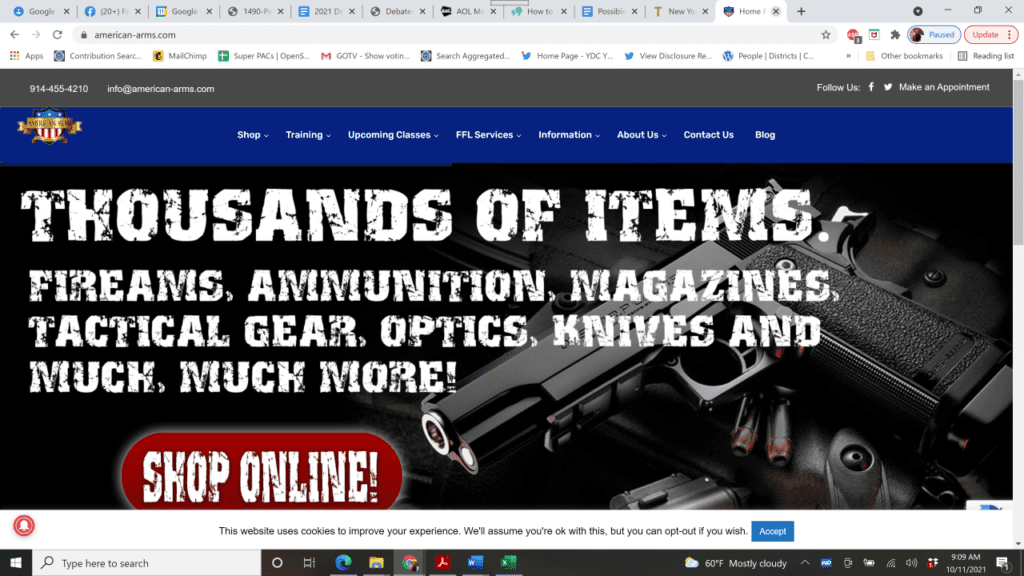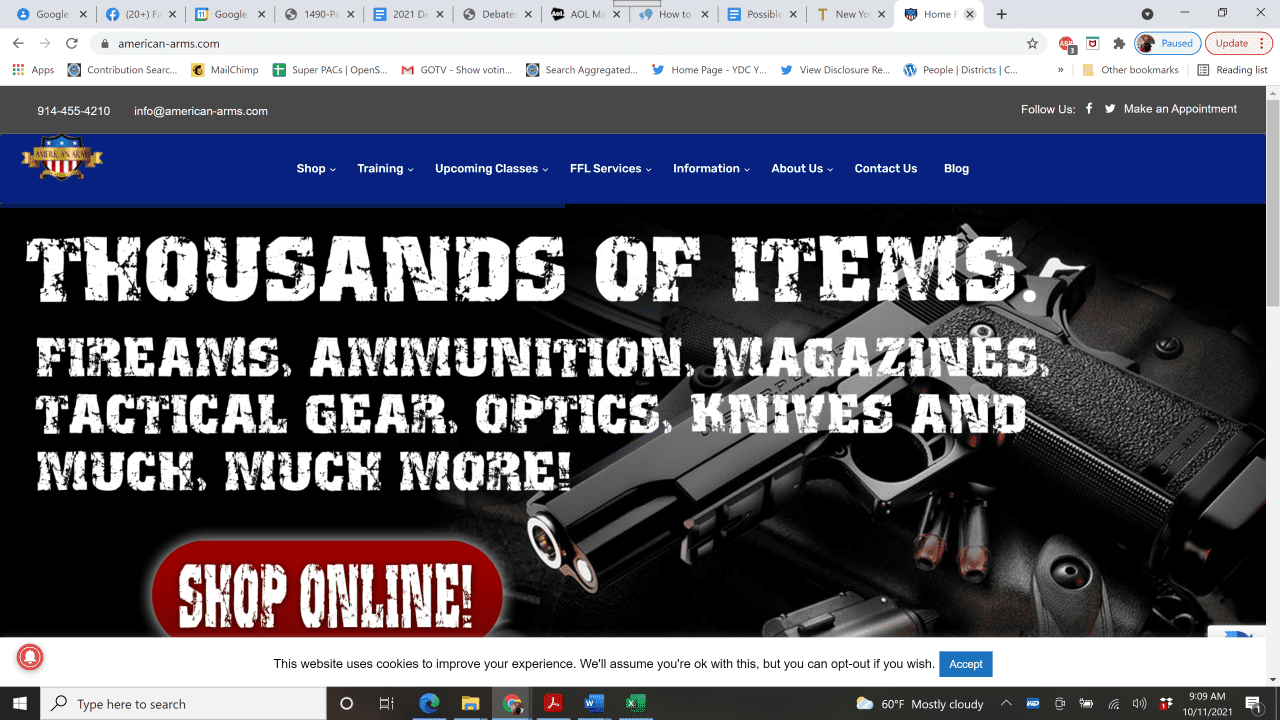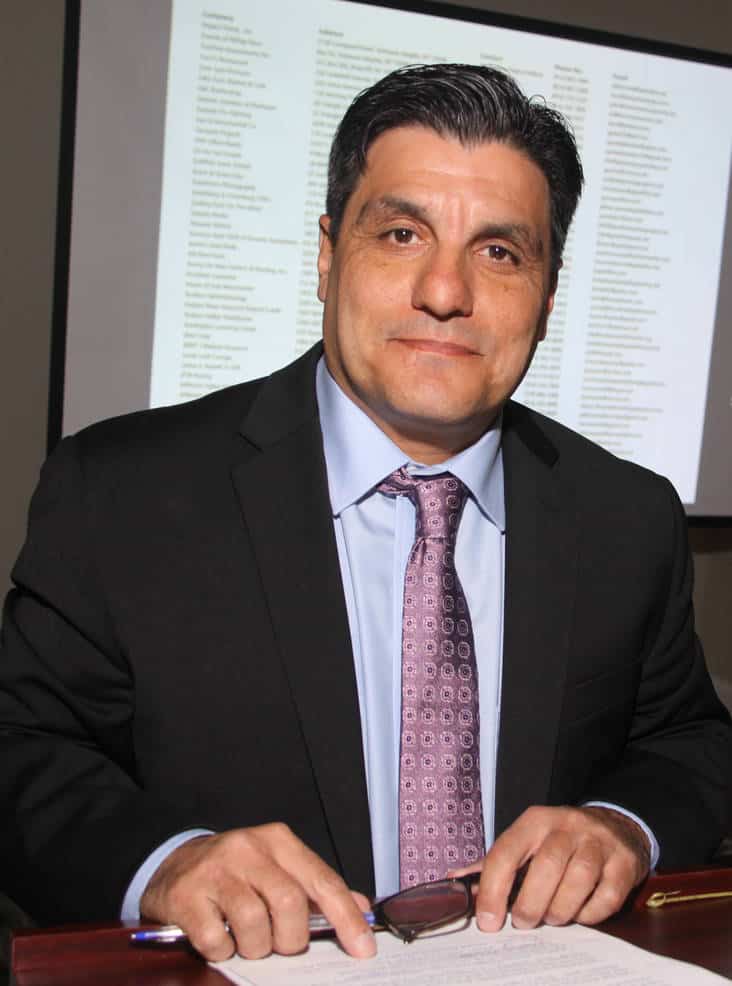 Esposito Questioned about Gun Keep in Yorktown Race: Veterans Outraged at Phony Assert of American Legion Endorsement
By Dan Murphy
Westchester Mounting recently acquired two letters questioning the candidacy of Sergio Esposito, republican applicant for Yorktown Town Board.
In 1 letter, a Yorktown Veteran and Purple Coronary heart Recipient, questioned Esposito's "Fake Endorsement" by the American Legion. A second letter asks voters a basic problem: Do We Want Our Elected Officials Marketing Guns?
The gun store in problem is known as American Arms, found on Commerce Avenue in Yorktown,. The retail outlet accepts shoppers by appointment only.
A latest tale on TapIntoYorktown reads that "Esposito, a father of a few, serves on the town's Board of Ethics and owns two smaller corporations: Thorough Pcs (a personal computer maintenance and IT providers business in Mamaroneck) and American Arms (a firearms retailer on Commerce Avenue in Yorktown). " Esposito's campaign litereature makes no mention of the weapons enterprise.
Here are both letters: "Dear Editor: I am Shocked AND ANGERED at the misrepresentation by Sergio Esposito in his ad implying that the American Legion endorses him! I'm a Veteran and longtime resident of Yorktown. I assume Honor and Real truth from candidates for political office. In the October 7th issue of Yorktown News, the American Legion Govt Committee states how they had been misled when a picture of AL associates and Sergio Esposito which was taken at a non-political event was employed intentionally in a political ad which implies an endorsement.
This is unethical at a minimum amount. What is also upsetting is to come across out that Mr. Esposito claims to have global management encounter when all he runs is a modest community personal computer organization, in addition to a weapons and ammunition organization on Commerce Road. Lastly, and maybe the most upsetting is that Mr. Esposito is a member of the Town's Ethics Board. This is all SHAMELESS AND DISGRACEFUL, not to mention UNETHICAL!" writes Neil Gross.
One more letter we received reads, "Letter to the editor, Do we want our elected officers offering guns? One of the candidates working for town board, Sergio Esposito sells guns and runs a gun company appropriate in this article in Yorktown. The title of the business is AMERICAN ARMS. This is alarming to me supplied the sum of faculty shootings and gun violence across our region.
"Residents want to know how a gun retailer contributes to our community? Will Mr. Esposito address this query in the future discussion?
"Interestingly, Mr. Esposito serves on the Ethics board!? Is this who we want on the Ethics board? Mr. Esposito is also the President of Yorktown Chamber of Commerce. As President, he has allowed Eric DiBartolo to continue being a member of the chamber and maintain a Chairperson situation. Eric DiBartolo was not long ago billed with larceny, a class D felony. Should not Mr. Esposito have asked Mr. DiBartolo to move down from his Chairperson placement?
"Mr. Esposito also falsely claimed the American Legion endorsed him and we know this is not case as Mr. Gross's letter to the editor plainly pointed out. Mr. Gross, a purple coronary heart veteran was outraged that Mr. Esposito would falsely declare this endorsement.
"As a Mom involved about gun violence in our universities, with Sandy Hook currently being a mere 45 minutes from our town, how could anybody want a gun advertising applicant on the City Board earning conclusions?
"Will Mr. Esposito apologize to the American Legion for misrepresenting them and placing out a bogus endorsement? We shall see. Steps converse louder than text," writes Yorktown resident Trish Sullivan-Rothberg.
Esposito and republican Luciana Haughwout are operating on the GOP ticket for two seats on the Town Board. Democrats are operating Councilman Vishnu Patel and former Supervisor Lanny Gilbert.
Supervisor Matt Slater is managing for re-election unopposed. Democrat Alice Roker is not jogging for re-election. to the town board. Republicans at this time keep a 3-2 majrotiy.
The criminal case versus Eric DiBartolo, referenced in the letter over, has been adjnourned once again, to Oct 21.
---